[Video courtesy of CBS Sports via YouTube]
The Golden State Warriors are the meanest older brothers in the world. Most older siblings are going to beat you in whatever you're playing. They're smarter due to experience, stronger due to age, and just have more skills developed. There's always a breaking point to when the young sibling can naturally begin to catch up to their older siblings in most athletic or competitive endeavors. Until they get to that breaking point, it's up to the older siblings just how dominant they want to be.
It seems like the Warriors aren't concerned with artificially building up the confidence of their opponents, whom they treat like younger siblings. Sometimes, an older brother will dominate early and then let their younger brother back into the game to make things interesting or more fun for the family. It's a courtesy to encourage competition the next time. The younger sibling is tricked into coming back for another dismantling the next time, but it's also a confidence builder by making them think they can figure out how to win.
The Warriors don't usually allow this, at least until they rest their starters in the fourth quarter. But by then, the opponent has usually waved the white flag and put in its own second or third unit. Golden State just keeps blitzing you with pace, shooting, skill, defense, rebounding and a desire to make you wish you didn't show up for the game. That's what happened Wednesday night against the New York Knicks. The Warriors broke them. They broke them early. They made effort seem nonexistent at times and doom was accepted.
Stephen Curry was the leading scorer with 34 points in 28 minutes during the 121-85 victory. He hit eight more 3-pointers to push his record season total to 330. Klay Thompson chipped in with 19 points and everybody who checked into the game for the Warriors scored. The Warriors had 32 assists, which nearly matched the total number of field goals made by the Knicks (36). It was the Warriors' 50th consecutive regular-season home victory, and moved their home record this season to 32-0.
Golden State won its 61st game in only 67 tries. The Warriors stayed ahead of the 1996 Chicago Bulls' pace of 60-7 after 67 games. According to SportsLine, moving their record to 61-6 improves their chances of breaking the 72-win record to 68.9 percent. A loss would've dropped it to 41.6 percent. That's how precious each game is when considering their quest for 73 wins or more. Here's how they're stacking up historically:
Maybe the most important stretch of the season remaining for the Warriors comes in the next three games. They embark on a three-game road trip to face the Dallas Mavericks, San Antonio Spurs and Minnesota Timberwolves. The game against the Wolves should be a lock. They've already lost to the Mavericks this season (without Stephen Curry) and everybody is awaiting another showdown against the historic San Antonio Spurs.
Following that road trip, they'll return home for one of their two remaining four-game homestands. They still face the Spurs three more times, but this schedule looks very easy for them the rest of the season. Based on what we've seen the first 67 games, everything looks easy for them. They're 11 wins away from tying the all-time record. Do they have five more losses in them? What if we count the playoffs?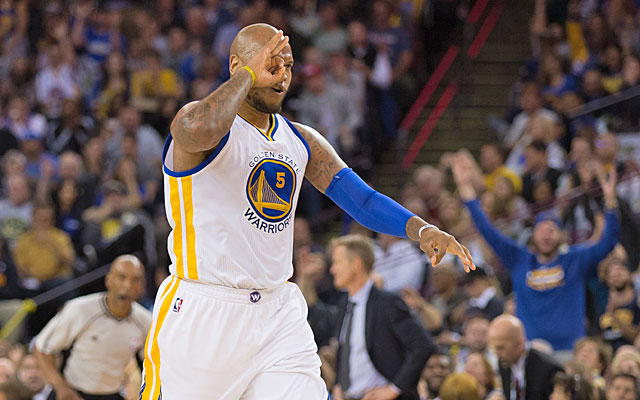 The Warriors are getting closer to making NBA history. (USATSI)
(Article courtesy of cbssports.com)